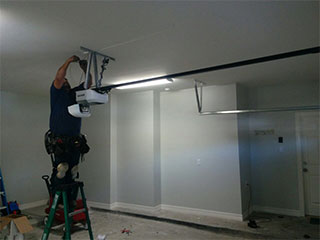 Your garage door needs to be working properly at all times to ensure the safety and security of your family and car. As such, it's essential that you employ the services of a team of professionals to inspect the door regularly and let you know if something is amiss. By maintaining the door in good working condition, you won't have to worry about high repair costs in the future.
Why Should You Get Your Door Maintained?
Just as you make sure your car gets inspected on a regular basis, you shouldn't overlook the garage door as well. This heavy mechanism is something that you and your family use every day, so you need to be sure it's in good working condition. By spotting small issues such as springs that need adjusting, you can prevent them from becoming bigger issues in the future.
Visual Inspections
To be sure you can continue to use your garage door for years to come, it's essential to conduct regular visual inspections. This way, our team will be able to spot any loose parts or springs that may need adjusting. Due to the fact that the door is a heavy object that moves every day, some parts may break or come loose. With regular maintenance, you'll always be aware of the state of your door.
Annual Lubrication Services
Lubrication should always be part of an annual or bi-annual garage door tune-up because this keeps all of the moving parts of the doors in great condition. Moreover, by choosing to call us for regular lubrication, you will also extend the time between part repairs and replacements.
Get in touch with Garage Door Repair Andover today and we'll make sure that your door is well maintained and ready to serve you for the years to come!
In addition, count on us for:
Garage Door Tune Up Services
New Garage Door Clickers & Remotes
Garage Door Cable Replacement