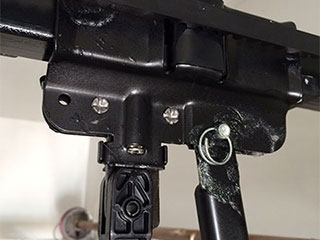 While using a garage door as the main entryway to homes is common in Minnesota, homeowners are not much into maintaining the doors until the doors are stuck, or fail to open. Popping sounds, inability to close or open the door, or a door stuck midway, are some of the problems that commonly occur. While some of these defects can be avoided by proper garage door maintenance, other problems need to be seen by a professional for a proper and safe solution.
Things that can go wrong with your door
While it is always safe to have your garage door repaired by an expert, knowing about the various problems that occur will help. Here are some important considerations you should be aware of:
Loose garage door parts including bolts, screws, springs, nuts etc. are the most frequently reported issues, and can be taken care of by tightening the screws regularly;
In doors fitted with sensors for remote controlled operation, the sensors may fail. This needs technical assistance for repairing the fault;
Damaged hardware including dented or sagging also prevent the doors from functioning properly. When left unattended, these can cause serious injuries, so repair should be done promptly;
Worn out and damaged hardware that are beyond repair should be identified and replaced as soon as possible.
Maintenance tips
The user manual you get while buying the door has all details needed for maintenance. The garage door springs and screws should be checked regularly for tight and firm fit. If you detect any damage or crack in your garage door rollers, they should be repaired immediately to prevent damage to other parts. Lubrication of springs and rollers should be done every six months. In case of automatic doors, batteries in remote control should be replaced regularly for proper opener sensors maintenance.
When you detect any damage or noise while using the garage door, it is wise to consult with an expert at Garage Door Repair Andover. Prompt repair will prevent any further damage to the door and unnecessary inconvenience or injury that may occur, if it is not taken care of.